Responsible Lottery Play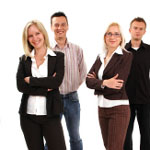 When playing the lotto online, we suggest that you make sure to play responsibly.
You Might Win . . . but Don`t Count on it. When playing the lottery, don`t become fixated on the idea of winning, as you are never guaranteed to win, no matter the amount of tickets you opt to purchase.
Don`t Go Overboard with Your Spending
Don`t purchase lottery tickets that you can`t really afford, and make sure to keep track of how much money you are spending, as this will help you have everything under control. If you are the type of player who just forgets about his/her limits, if you want, this website can exclude you entirely from spending or place a spending limit on your account. (This is a feature that a lot of people who are frequent lottery players usually use so that they don`t go overboard with their spending.)
18 Years or Older
Regardless of the law in the country where your selected lottery is located at, you have to be 18 years of age or older to play. All accounts are monitored on a regular basis to ensure that this rule is followed to the `T.`
Protect Your Information
If you are currently sharing your computer with anyone who is under 18 years of age, it is recommended that you go the extra mile to ensure that all of your credit card details and account information is not available for easy access.
Take the Proper Precautions, from A to Z
Responsible gambling is the key for everything to go well. Gambling in responsible form can help you be gamble aware and thus be able to play without any issues--because you have taken the proper precautions, from A to Z.
If you have any questions, feel free to contact us. We`ll get in touch with you in a timely fashion manner.
"Responsible Lottery Play" User Comments
No comments posted yet.